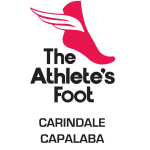 The Athlete's Foot Carindale and Capalaba are proud sponsors and participants of Next Level Run Coaching. Locally owned and operated, The Athlete's Foot are the best in the field when it comes to getting the perfect FIT for all your footwear needs. Whether it be getting smashed by Toby at Run Club, pounding the pavement at work or taking your furry friend for a walk we've got you covered.
The importance of correctly fitted footwear is paramount and this is what we aim to achieve for our customers every time they shop with us. Make sure you come into store to receive your FREE Foot Health Check from one of our friendly Fit Technicians.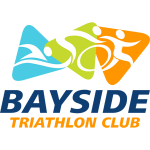 This friendly club, based at the Manly Pool in the Brisbane bayside, has a wide range of members. The junior TriStar program is very popular and a junior development program for young people working up to adult events will be launched in 2014. The adult members compete at all levels, from first-timers entering a QTS enticer all the way up to multiple Ironman participants, with four members going to Kona in 2013 to compete in the Ironman World Championships.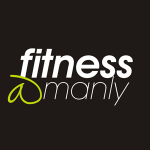 Fitness at Manly is Nicola's and my choice of gym when it comes to our strength and conditioning sessions or those bad weather indoor workouts.
Located in the heart of Manly this modern clean Gym has state of the art gym equipment, 24 hour access and no Boof Heads.
Priced from just $10 per week ($12.50 no contract membership) and two weeks free if you mention Next Level Ti Coaching.

Infinit Nutrition is liquid nutrition, no bars or gels required, produced from all natural ingredients with no artificial colours or flavours. With custom blends for endurance athletes – speaking one on one with customers to gauge the perfect mix for their individual needs. There is also a range of generic blends available from retail nutrition and sporting goods outlets.
I've been using Infinit Nutrition for several months now and I have been impressed with the results. Contact Jason or Rachael for your own custom blend.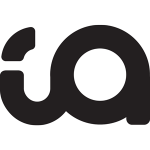 Inspire Athletic is an up and coming brand offering triathlon wear and nutrition. Founded by two members of Bayside Multisport, Steve & Nicola Glasper, they offer a range of products in the Inspire Athletic brand and from some big names too.
All products on offer have been rigorously tested by Steve & Nicola.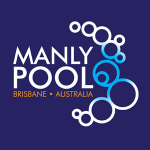 Next Level Tri Coaching has a close working relationship with Gabrielle and Justin of the Manly Pool and most of our sessions are based there.
We offer swim squad six day a week, with two session on weekdays and a longer session on Saturday morning. Run squad meets outside the pool on Tuesday and Wednesday.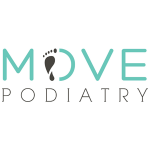 Move Podiatry is in the Manly Village and is owned and operated by Vanessa Carrick, a runner and a supporter of a number of local community sporting groups. She has recently helped me with a recurring Achilles problem and I am very happy with the results.
Services offered by Vanessa include:
Biomechanical and footwear assessments and recommendations
High speed video gait analysis
Laser foot scans
Fully customised orthotics
Dry needling and foot mobilisation
Health fund rebates available
Rival Bikes at Wynnum stock a huge selection of bikes, triathlon accessories, nutrition, Garmins and running gear and offers exclusive to NLTC athletes are made throughout the year. The Trek Precision Bike Fit service can improve your comfort and performance and this 3 hour service with our qualified bike fitters is offered to athletes all year round at the discounted rate of $250! We look forward to assisting you with all your cycling needs.
Ph 3393 4004.
All of our coaching programs are built and delivered using the the technology platform and app for endurance training coaches from Yoska. Developed in Australia & India by local triathlete Deepak Raj and aimed at improving effectiveness for the athlete and the coach. Visit the their website for more details or contact Deepak at Deepak@yoska.in or call +61 415 777 596.